RPM Careers Week 2022 Recap and Local Winner
The National Apartment Association (NAA) celebrated Residential Property Management (RPM) Careers Week from July 18–22, featuring Apartment Onsite Teams Day on Wednesday, July 20th.  The week was full of celebrations and opportunities to raise awareness about careers in the RPM industry.
NAA hosted a social media contest that received over 500 entries. There were four photo challenges, and the finalists were posted on social media. Voter selected the winners by liking their favorite entries. Congratulations to CAA member, Park Lincoln by Reside, for winning the Maintenance Monday challenge with a photo submitted by Michelle Rojas!
"Roberto M., Edwin P., Gilbert C. — our very own superhero trio," said Michelle. "It is no surprise that our residents praise our engineering team, as they are readily available to service request and always greeting with a smile."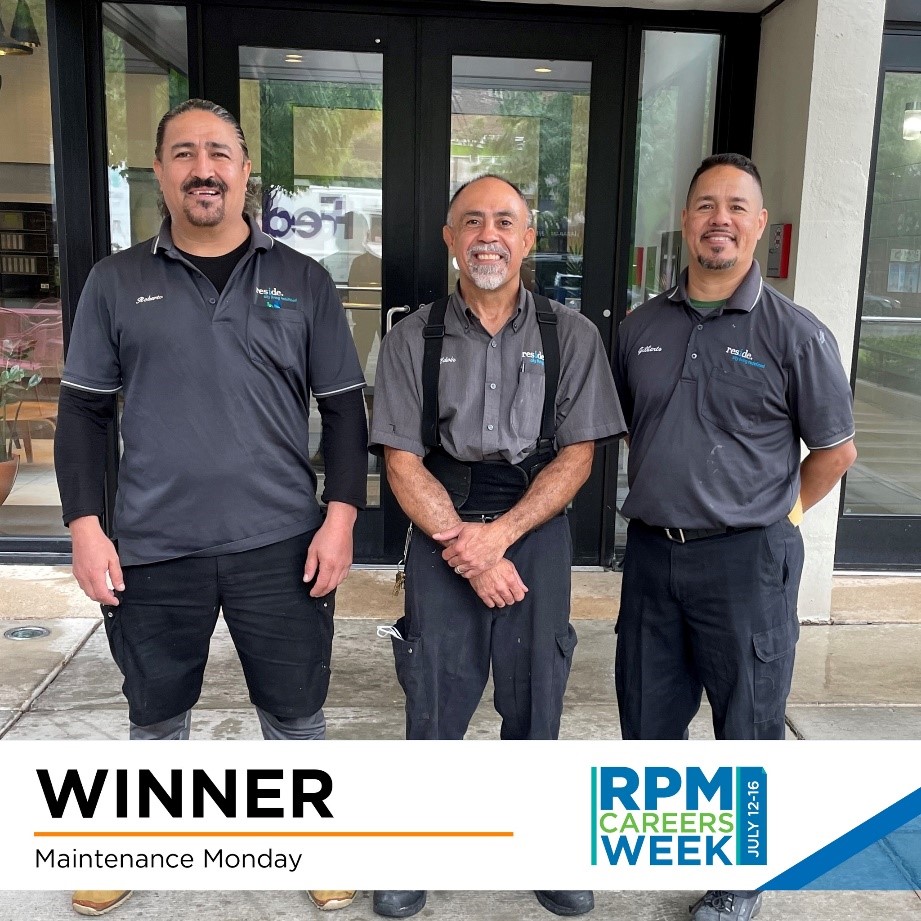 The apartment on-site teams have worked extremely hard to keep things running smoothly while addressing very complex and new issues in an environment of extreme uncertainty over the past few years. RPM Careers Week is an opportunity to celebrate them and inspire new talent to join the industry.  Thank you to all our on-site teams, and everyone who participated in elevating and celebrating the RPM industry!
If you missed out on viewing the #RPMCareersWeek photos, you can still check out the highlights here on CAA's Instagram. Also, follow us on Facebook, Instagram, LinkedIn and Twitter to stay up-to-date on our latest programs and events!