Back to Events
Webinar Wednesday: We are Drowning from Change! Is the Pace of New...
Wednesday, June 10, 2020
Event Details
We are Drowning from Change! Is the Pace of New Initiatives, New Software, and New Policy Changes Leaving You and Your Team Overwhelmed?
The multifamily industry is evolving – FAST. We are experiencing an unprecedented level of improvements to all aspects of property management, but this growth comes at a cost: Our on-site teams feel overwhelmed from the massive amount of change heading their way. This session is for both senior level professionals AND on-site teams to help navigate the changing environment. For senior-level professionals, we will cover:
The importance of communicating why something is being changed
How to convey the "why" in a way that will get maximum buy-in
How to successfully encourage and receive feedback
How the feedback loop with the on-site team is critical to getting on-site team buy-in
The first steps of creating an implementation plan
For on-site team members, we will cover:
How to embrace change at your community
How change isn't going to be a perfect path forward, and sacrifices are often necessary
How to communicate change to residents to reduce pushback
How to give constructive feedback without giving the impression you are not supporting the overall plan
Why people who buy in to company goals are the ones who ultimately get promoted
Join Steve Wunch, Terri Norvell, and the Webinar Wednesday Team on June 10, 2020 at 2pm Eastern Time to Embrace Change!
REGISTER FOR THIS WEBINAR
Enter the code "18CAA" in the coupon field when registering to receive a discount of $5 off the regular price of $29.99.
Who should watch:
On Site Team Members, Regional Managers, Small Owners, Management Company Executives, Training Directors, Marketing Directors
---
About Steve Wunch:
Steve Wunch is the Senior Director of Training and Education at the Echelon Property Group. Mr. Wunch is responsible for managing and ensuring the delivery of high-impact, targeted learning experiences to over 250 team members in Echelon Property Group's entire portfolio. A proven learning leader in the multi-family sector for over 20 years, Mr. Wunch brings humor and energy into shaping the behaviors that move the metrics. Having worked for some of the biggest REIT players (Archstone, AIMCO, and Equity) nationwide, he's seen a lot of training strategies, and has developed his own unique approach to learning that creates the bottom-line results that his business partners are looking for. Through engaging, well-facilitated workshops, and prescriptive performance support, he is impacting success. Mr. Wunch began his career in multi-family as a Leasing Consultant, then Assistant Manager, Community Manager, and has been in several training and support roles.
He holds a certificate from Center for Creative Leadership, is a DDI (Developmental Dimensions International) Certified Facilitator, and an MBTI Type I & II Certified Practitioner.  
About Terri Norvell:
Terri Norvell is a change agent, trusted leader and business advisor for the multifamily industry.With more than 25 years experience in up-and-down market cycles, Terri excels at helping people breakthrough challenges and deliver results. Over 900 coaching clients have results that prove it. Her executive leadership includes VP of Training & Marketing with a $1.2B property management & development company and GM of a 5 state $9M temporary housing firm. Terri is a keynote presenter, culture builder, performance coach and author. She's earned the designation of 'Growth Curve Specialist' and awarded the AAMD Supplier Sales Professional 'Tribute of the Industry'.
* Each registration is good for one attendee OR one on-site team. If you would like multiple attendees, group viewing events, or other needs, please contact Multifamily Insiders.
For More Information: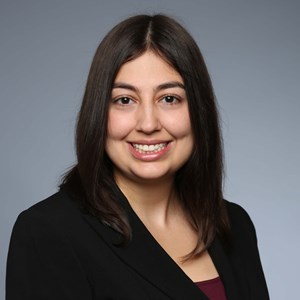 Alana White
Director of Professional Development
Chicagoland Apartment Association
(312)207-1890x4