Back to Events
Preview 2023: Annual Apartment Industry Outlook (In-Person Event)
Wednesday, November 2, 2022
Event Details
$175 Members/$225 Non-members
Online registration is now closed. Walk ins registrations will be accepted.
SCHEDULE OF EVENTS
8:00-9:00 AM Networking Buffet Breakfast
9:00 - 9:20 AM Welcome & Opening Remarks
Samir Mayekar, Deputy Mayor for Neighborhood & Economic Develop., City of Chicago

9:20 - 9:50 AM Economic Outlook
James Glassman, Head Economist, JP Morgan Chase & Co.
9:50 - 10:30 AM Operations Panel
Panel Moderator; Valerie Fertitta, Managing Director of Real Estate, Greystar Management
Kaitlin Brewer, Director of Marketing, Luxury Living Chicago Realty
Irini Boeder, Vice President - Marketing, Lincoln Property Company
Girish Gehani, Chief Operating Officer, Trilogy Real Estate Group
Pei Pei Mirabella, Senior Vice President, Bozzuto
10:30 - 10:40 AM Break
10:40 -11:20 AM Owners Panel
Panel Moderator; Collete English Dixon, Executive Director of the Marshall Bennett Institute of Real Estate, Roosevelt University
Tim Anderson, CEO + Founder, Focus
Erin Spears, President, Fifield Companies
David Block, Director of Development, Evergreen Real Estate Group
Steve Sise, Senior Vice President, Portfolio Management, Golub & Company LLC
11:20 - 11:50 AM Market Forecast
Ron DeVries, Senior Managing Director, Integra Realty Resources (IRR) – Chicago

For More Information: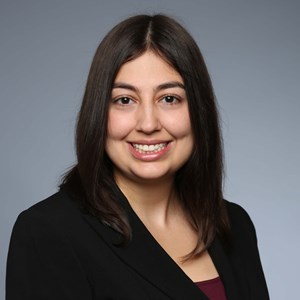 Alana White
Director of Education and Programs
Chicagoland Apartment Association
(312)207-1890x4
Thank You to Our Sponsors!
Axion RMS
Chase - Multifamily Lending
Community Investment Corporation (CIC)
CRG Residential
CSR Roofing Contractors, Inc
Downtown Apartment Company
Elevate Sign Group
Ferguson Facilities Supply
Golub & Company LLC
Hammerbrush Painting and Construction
Law Offices of David K. Barhydt
Ludwig And Company
Luxury Living Chicago Realty
MFort Security Services
RMK Management Corp.
The Liberty Group
Titan Security Group
TLC Management Co.
VTS Rise
Zillow Rentals