Back to Events
Free Webinar - Virtual Verve: From Surviving to Thriving in...
Friday, April 3, 2020
Event Details
Free Webinar - Virtual Verve: From Surviving to Thriving in a Virtual Work Environment - Habits, Rituals & Routines
This webinar is being offered as part of Grace Hill's free COVID-19 Webinar Series: Better Together Under Pressure.
Speakers:
Dru Armstrong, Grace Hill Director, CEO

Debbie Phillips, Ph.D., CPM®, The Quadrillion

Join us for Virtual Verve with Dr Debbie. On each webinar we will cover tips, tools and other best practices on how to approach working virtually with enthusiasm so you and your team are productive and inspired.

Ninety-five percent of our success is a result of our habits. When we are working in a new environment, habits, routines and rituals are critically important to offset the unknown. This workshop focuses on how to effectively create a routine that sets us up for success. We will discuss powerful rituals that successful people have in common and offer strategies for responding in a manner that is clear, effective and confident. Additional nuggets include:
• Core principles for creating routines that can reboot your success
• Essential elements necessary for identifying your gifts and making your best contributions
• Techniques for overcoming fear
• A checklist for self-coaching and crushing your inner critic
---
About Dru Armstrong:
Dru began her career as a consultant with The Boston Consulting Group (BCG), as a project leader in the Consumer and Technology practices team, she gained valuable expertise in brand, product, and marketing strategy. From there, she transitioned to the private equity field, working as a Vice President at The Gores Group, where she worked closely with portfolio company C-level executives to build and grow those companies. Dru then co-founded and served as CEO of Lily Pod, a consumer technology companied focused on empowering parents and caretakers by connecting them with technology. In 2015, she joined Grace Hill as Chief Product Officer and became CEO in June 2016. Dru holds a B.A. from Columbia University and a J.D./M.B.A. from the University of Chicago.
About Debbie Phillips:
Debbie Phillips is an internationally recognized real estate professional with over 32 years of experience with diverse property types. As an entrepreneur, Debbie has a multi-faceted career including developing world class leadership development programs and talent management strategies. She was recognized in 2019 as a Woman of Influence in Real Estate by Globe Street and was awarded the first Real Estate Award of Excellence as a Certified Property Manager (CPM) in 2015 by the Institute of Real Estate Management (IREM). In addition to her private consulting, Debbie serves as President of the Real Estate Career Academy, a non-profit that focuses on career awareness for those exploring careers in real estate. Debbie completed her Ph.D. from Georgia Tech, where she developed an Employee Engagement Model for the Multi-Housing Industry. In addition to teaching and consulting, Debbie is an author and nationally acclaimed speaker.
For More Information: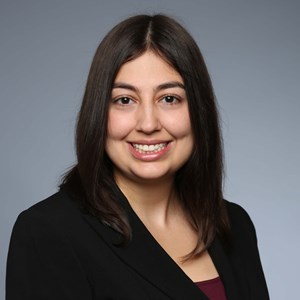 Alana White
Director of Professional Development
Chicagoland Apartment Association
(312)207-1890x4