Back to Events
CAS: Certified Apartment Supplier
Friday, March 3, 2023
to Thursday, March 9, 2023
Event Details
Member Rate $650 (Available to CAA Members only)

Orientation is virtual. All other days will take place in-person at the CAA Office
10:00 am -1:00 pm on March 3 Virtual Orientation/Industry Essentials
9:00 am - 5:30 pm on March 7 Resident Experience/ Legal Responsibilities
9:00 am - 5:30 pm on March 8 Risk Management/Financial Management
9:00 am - 2:00 pm March 9 Financial Management Continued
Noon – 1:00 pm on March 31 Pizza Party (Optional)
Students will receive an ebook and must print the text prior to each module.
Course Description
Earn your CAS Designation right alongside CAM students!
​The CAS program was created to enhance the relationship between suppliers and their customers. Suppliers learn the role and responsibilities of the apartment manager and how to build stronger relationships with these constituents. CAS candidates participate in the same class as CAM (Certified Apartment Manager) candidates.
About the CAS designation
The CAS coursework is one of the steps towards earning a CAS designation. Here are the complete requirements for obtaining a CAS designation include:
Complete the Supplier Success Course
Employment within the apartment industry in a supplier position
Successful completion of all CAS coursework (totaling 26 hours)
Meet all examination standards within 6 months of declaring candidacy​
Once you complete the CAS course, you will receive an eligibility code to schedule your online exam.
For More Information: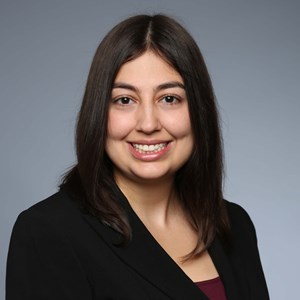 Alana White
Director of Education and Programs
Chicagoland Apartment Association
(312)224-4810
Instructor: Rich George

Commonly known as the NOI coach, Rich is a successful business owner and published author that has over 30 years of business experience. Rich brings a no-nonsense approach to strategic planning and a passion for building cultures.
Rich's background includes the management of over ten billion dollars of real-estate assets, and over 800 million dollars of capital re-investment strategies. Rich has demonstrated successful acquisitions, dispositions, merger facilitation, and repositions. Key to his portfolio is the management of highly distressed properties, including those in court receivership and turning these into assets rather than liabilities.
Rich attended Wayne State University and he is a Licensed Real Estate Broker. He has been recognized by his peers as a leader in the industry, serving on the Board of Directors for the Property Management Association of Michigan (PMAM), and as the President of The Detroit Metropolitan Apartment Association (DMAA) and as many roles in the National Apartment Association (NAA). He was recognized as one of the first graduates of the Leadership Lyceum for NAA and has is a senior faculty member of NAAEI. Rich has received the honor of the CAPS, CHPE, HOM and ARM designations, and he is an in-demand speaker at many conferences and education events.
Known for his team building, culture changing, and change management skills; Rich leads the market in the development of talent and increases the value of organizations and assets.