Back to Events
Webinar Wednesday: Balanced By Design: Why "Crazy Busy" Isn't Sustainable
Wednesday, June 9, 2021
* Registration open until 6/7/21 at 11:59 PM ()
Event Details
All too many people view being "crazy busy" as a badge of honor, but the reality is that the frenzy of being crazy busy is horribly inefficient, stressful, and creates frayed nerves that are unhealthy for you and your team. This session will empower participants to take action by getting rid of the energy-sucking tasks draining their lives. Participants will learn how focus + action can get you more of want you really want, FREEDOM!
Three (3) mindset shifts from improv that will increase productivity.
How to bring more joy into the workplace.
Why improvisation is the secret weapon to leading more courageously.
Join Judi Holler and the Webinar Wednesday Team on June 9, 2021 at 2pm Eastern Time to Add Focus to Action and End the "Crazy Busy" Cycle!
Who should watch:
On Site Team Members, Regional Managers, Small Owners, Management Company Executives, Training Directors, Marketing Directors
---
About Judi Holler:
Before the keynotes and my improv ensembles and performances at the famous Second City theatre Training Center & Conservatory , and before skipping college finals to audition as an MTV VJ, and even before drama club, dance team, and speech meets, there were the groceries –- ones donated by a local church to the steps of my childhood home, so my family would have food on thanksgiving. Many of us learn early there are plenty of reasons to fear the future. And many of us know Fear has a way of keeping us idling in one place, so we don't get hurt.
* Each registration is good for one attendee OR one on-site team. If you would like multiple attendees, group viewing events, or other needs, please contact multifamily insider.
For More Information: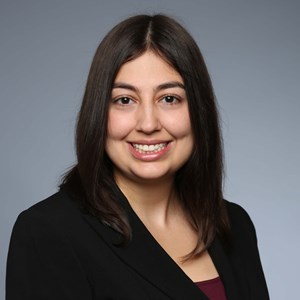 Alana White
Director of Education and Programs
Chicagoland Apartment Association
(312)224-4810