Back to Events
What the World's Best Bosses Know about Leading Teams
Tuesday, March 22, 2022
11:00 AM - 12:00 PM (CDT)
Event Details
$49 Members/ $89 Non-Member

Nobody sets out to be a horrible boss. Yet, about half of workers who voluntarily quit their jobs do so to get away from a manager they don't respect. What's going on? Clearly, there is a massive disconnect between many supervisors and the associates they lead. What makes a 'great boss' different, and what does it take to be one?

It turns out, multifamily teams know exactly what they like about their bosses…and what they don't. Let's examine the candid feedback found in employee survey data to discover what highly-respected multifamily supervisors do differently. We'll unravel the secrets to earning the enthusiasm, best efforts, and loyalty of the associates you lead, and the rewards you can enjoy by building a highly motivated, high performing team.
*Approved for 1 CEC towards NAA designations.
Speakers

Jen Piccotti, Chief Learning Officer with Swift Bunny, got her start in property management in 2000 and has spent the last two decades listening to, learning from, and finding solutions for multifamily residents, employees, and executives. In her current role she has the opportunity to connect the dots between data, performance, and progress. She consistently provides unique and actionable insights on the latest trends in employee engagement, customer satisfaction, organizational communication, process improvement, and reputation management. Jen is a frequent presenter at industry events, such as NAA Apartmentalize, NMHC OPTECH, AIM, Multifamily Social Media Summit, and Canada's Landlord WebCon. She holds a Master of Science in Quality Assurance from California State University, Dominguez Hills. 
Kara Rice has nearly 30 years in multifamily in roles ranging from leasing to leadership, with an emphasis on employee development. Kara is fascinated by the intersection of high performance and high satisfaction—that sweet spot known as employee engagement. As the Chief Communications Officer for Swift Bunny, she works with multifamily leaders to make the workplace work well for all associates. Kara is a lifelong learner who enjoys helping others improve their performance. Presenting webinars and at industry conferences is a favorite aspect of work. She is also a licensed Florida real estate sales associate and owner of rental property. Kara lives in South Florida with her family of five and spends her extra time and money on books and Broadway.

For More Information: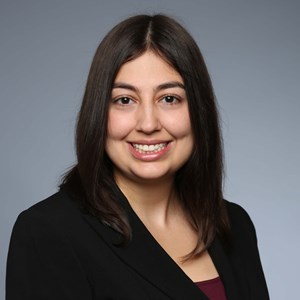 Alana White
Director of Professional Development
Chicagoland Apartment Association
(312)207-1890x4