Back to Events
Webinar Wednesdays: Re-Creating the Customer Experience
Wednesday, February 6, 2019
Event Details
Have you taken an Uber instead of a cab? Or stayed in an Airbnb instead of a hotel? One of the reasons disruptive companies such as Uber and Airbnb are succeeding in reinventing their industries is because they have stopped thinking conventionally. They've looked at customer experiences from the customer's point of view and have created fans because of it. When is the last time you tried to reinvent the customer experience in your organization?
This class takes a hard look at the experience of the renter in today's multifamily marketplace and provides suggestions on how to recreate the renter experience to make your organization stand out from the rest. You'll learn best practices from companies outside our industry and strategies you can put into place immediately to re-examine your systems (and I promise...no recycled stories about Nordstrom, Chickfila or Southwest Airlines!). So what are you waiting for? Recreate your customer experience!
Join Lisa Trosien and the Webinar Wednesday Team on February 6, 2019 at 2pm Eastern Time to Re-Create your Customer's Experience!
REGISTER FOR THIS WEBINAR
Enter the code "18CAA" in the coupon field when registering to receive a discount of $5 off the regular price of $29.99.
Who should watch:
On Site Team Members, Regional Managers, Small Owners, Management Company Executives, Training Directors, Marketing Directors
---
About Lisa Trosien:
A frequent multifamily speaker for the National Multihousing Council and other associations, Lisa is a dedicated professional contributing to different leasing programs all around the United States. Lisa is a busy woman as a multifamily speaker for various industry associations and a contributor to different magazines, as well as one of the founders of The Apartment All Stars. A celebrated professional and a multifamily speaker in the leasing and apartment industry, she is usually consulted as an industry expert by major publications in the United States, such as the Wall Street Journal, Newsweek, and the Chicago Tribune.
* Each registration is good for one attendee OR one on-site team. If you would like multiple attendees, group viewing events, or other needs, please contact Multifamily Insiders.
For More Information: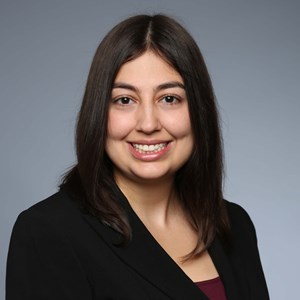 Alana White
Director of Education and Programs
Chicagoland Apartment Association
(312)224-4810