Back to Events
Webinar Wednesday: Wired To Connect
Wednesday, July 27, 2022
Event Details
High-performing teams don't appear overnight. Like a colony of honeybees that "festoon" to build combs, teams emerge when conditions are right, with the combined actions of senior leaders, team leaders and employees. This training (inspired by "Wired To Connect" by Britt Andreatta) highlights the collective principles that differentiate the highest-performing teams from the rest. We'll also share ways to break down silos between office & maintenance teams, fueling creative collaboration and maximum results to your bottom line & employee happiness.
Build trust & psychological safety with open communication
Develop leaders who cultivate collaboration, innovativeness, and emotional intelligence (EQ)
Invest in team training & team building for elevated performance and results (occupancy, rent growth, employee happiness/retention, etc.)
Join Anissa Faus and the Webinar Wednesday Team on July 27, 2022 at 2pm Eastern Time To Seamlessly Transition Prospects to Residents
Enter the code "20CAA" in the coupon field when registering to receive a discount of $5 off the regular price of $29.99.
* Each registration is good for one attendee OR one on-site team. If you would like multiple attendees, group viewing events, or other needs, please contact Multifamily Insiders.
**Approved for 1 CEC towards NAA designations. To be awarded credit, please make sure to indicate this class was held in partnership with your local affiliate by have a CAA staff member sign off on your CEC reporting form.
---
About Anissa Faus:
Anissa Faus is a highly regarded multi-family leader with expertise in training, coaching, advising, asset management, and team collaboration. A noted educator with astute interpersonal and communication skills, her calling is driving advocacy, transparency and synchronized learning transfer. She has spoken at such events as NMHC OpTech, AAMD and is a published author and recipient of several awards including "Most Outstanding Training Professional", "Competent Toastmaster/Leader", and "The John Maxwell Team". Anissa enjoys training and competing as a black belt in martial arts. She lives in the gorgeous state of CO, loving and living an adventurous life with her husband, two boys and Labradesian, Scout.
For More Information: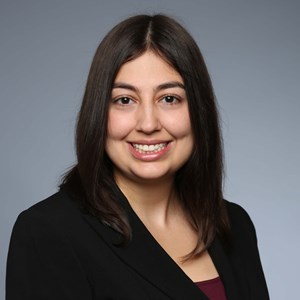 Alana White
Director of Education and Programs
Chicagoland Apartment Association
(312)224-4810