Back to Events
Webinar Wednesday: What A Gen Wants: Specific Messaging that Resonates...
Wednesday, November 18, 2020
Event Details
What A Gen Wants: Specific Messaging that Resonates With Each Generation
Do different generations really have communication preferences? Yes, they can! Texts, emails, chats, posts, tweets ...with renters spanning multiple generations today, not all communication channels will be equally embraced. With this session, we will go beyond discussing the differences between generations and create an engagement roadmap for each different group! A little understanding of each generation can go a long way in ensuring your message will be well-received with prospects and residents to improve chances for new leases and renewals. In this training, we will share practical and successful communication tips and examples that will resonate across all generations ... from "boom" to "z"!
Baby Boomer, Gen X, Millennial & Gez Z preferred communication channels
Specific examples of communicating with each generation
The anatomy of sticky messaging
Join Anissa Faus and the Webinar Wednesday Team on November 18, 2020 at 2pm Eastern Time to Learn How To Communicate With Each Generation!
REGISTER FOR THIS WEBINAR
Enter the code "18CAA" in the coupon field when registering to receive a discount of $5 off the regular price of $29.99.
Who should watch:
On Site Team Members, Regional Managers, Small Owners, Management Company Executives, Training Directors, Marketing Directors
---
About Anissa Faus:
Anissa Faus is a highly regarded multi-family leader with expertise in training, coaching, advising, asset management, and team collaboration. A noted educator with astute interpersonal and communication skills, her calling is driving advocacy, transparency and synchronized learning transfer. She has spoken at such events as NMHC OpTech, AAMD and is a published author and recipient of several awards including "Most Outstanding Training Professional", "Competent Toastmaster/Leader", and "The John Maxwell Team".
Anissa enjoys training and competing as a black belt in martial arts. She lives in the gorgeous state of CO, loving and living an adventurous life with her husband, two boys and Labradesian, Scout.
* Each registration is good for one attendee OR one on-site team. If you would like multiple attendees, group viewing events, or other needs, please contact Multifamily Insiders.
For More Information: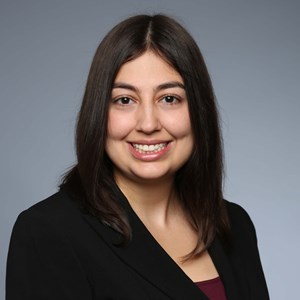 Alana White
Director of Education and Programs
Chicagoland Apartment Association
(312)224-4810