Back to Events
Webinar Wednesday: Service FAIL - What To Do When Service Goes Bad
Wednesday, April 24, 2019
Event Details
While the goal of an organization should be to focus on putting on a perfect show, delighting people, and creating an experience that's wonderful; how do you and your organization respond/react when something doesn't go right?  Because truly that's when everyone is paying attention! This failure of expectations, or service resilience as we call it, is too often overlooked.  Most organizations don't even have a name for it, don't measure it, and don't plan for it. 
During this webinar, teams will:
Learn how to handle failed expectations with residents such as what happens when the maintenance person fails at a service request?  Or what happens when the office forgot to tell the maintenance team? 
Develop skills to handle mistakes, trip ups and dropping the ball 
Learn steps to building a plan to work when service expectations are not met.
Understand how to 'fail gracefully'.
Join Stephanie Graves and the Webinar Wednesday Team on April 24, 2019 at 2pm Eastern Time to Learn What to do When Service Goes Bad!
REGISTER FOR THIS WEBINAR
Enter the code "18CAA" in the coupon field when registering to receive a discount of $5 off the regular price of $29.99.
Who should watch:
On Site Team Members, Regional Managers, Small Owners, Management Company Executives, Training Directors, Maintenance Technicians and Supervisors
---
About Stephanie Graves:
For over 15 years, Stephanie Graves has been sharing her talent with the multifamily industry. She tackles property marketing and operations while offering a wide spectrum of insight into multifamily world. She has spear headed training and employee development programs that have increased operational efficiencies for property management companies nationwide. Stephanie has a BA in marketing and is a frequent presenter for NAA, holds the CAPS and CAM designations and is a recognized NAA Education Faculty member. She is also the proud mother of a youngster, 'smilin' Rilynn, that you may recognize from her MF Insider blogs. MF Insider blogs.
* Each registration is good for one attendee OR one on-site team. If you would like multiple attendees, group viewing events, or other needs, please contact Multifamily Insiders.
For More Information: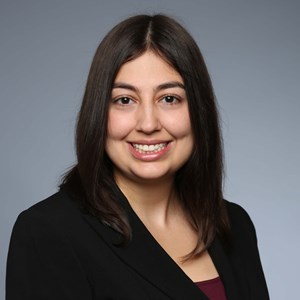 Alana White
Director of Professional Development
Chicagoland Apartment Association
(312)207-1890x4