Back to Events
Webinar Wednesday: Selling to an Audience of One
Wednesday, May 18, 2022
Event Details
Follow up is a skill that is sorely lacking in our industry. We've either pushed it off to an automated service (basically, 'set it and forget it') or we drop all efforts after one to two attempts. You'll discover that 'selling to an audience of one' is far more effective than boring, templated response. Learn how to create follow up that your customer actually WANTS to receive; how to bring value to the relationship with your prospect; and most importantly, how to turn leads into leases.
Join Lisa Trosien and the Webinar Wednesday Team on May 18, 2022 at 2pm Eastern Time To Sell to an Audience of One!
Enter the code "20CAA" in the coupon field when registering to receive a discount of $5 off the regular price of $29.99.
* Each registration is good for one attendee OR one on-site team. If you would like multiple attendees, group viewing events, or other needs, please contact Multifamily Insiders.
 **Approved for 1 CEC towards NAA designations. To be awarded credit, please make sure to indicate this class was held in partnership with your local affiliate by have a CAA staff member sign off on your CEC reporting form.
---
About Lisa Trosien:
A frequent multifamily speaker for the National Multihousing Council and other associations, Lisa is a dedicated professional contributing to different leasing programs all around the United States. Lisa is a busy woman as a multifamily speaker for various industry associations and a contributor to different magazines, as well as one of the founders of The Apartment All Stars. A celebrated professional and a multifamily speaker in the leasing and apartment industry, she is usually consulted as an industry expert by major publications in the United States, such as the Wall Street Journal, Newsweek, and the Chicago Tribune
For More Information: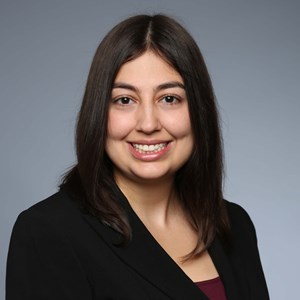 Alana White
Programs & Professional Development Manager
Chicagoland Apartment Association
(312)207-1890x4