Back to Events
Webinar Wednesday: How Emotional Intelligence Can Defuse Office Explosions
Wednesday, August 7, 2019
Event Details
From Difficult Employees to Irate Residents, How Emotional Intelligence Can Defuse Office Explosions
n this session, you will learn some basics of Emotional Intelligence (EQ) and discover how your emotions can impact your work performance.  Learn to recognize your 'moments of danger' that typically set you off so that you can choose to approach things from a different perspective. Identify the stories you tell yourself that aren't true, and discover how to be more authentically yourself while understanding the actions of others better.  Learn the value of a 'pause' - the different ways you can use a pause to manage your emotions more effectively to take different action; when to pause, why to pause, when to act. Emotional Intelligence (EQ) accounts for 58% of performance in all types of jobs, and is critical to success. Join this session to start improving your EQ today! 
Join Valerie M. Sargent and the Webinar Wednesday Team on August 7, 2019 at 2pm Eastern Time to Discover How Your Emotions Can Impact Your Work Performance!
REGISTER FOR THIS WEBINAR
Enter the code "18CAA" in the coupon field when registering to receive a discount of $5 off the regular price of $29.99.
Who should watch:
On Site Team Members, Regional Managers, Small Owners, Management Company Executives, Training Directors
---
About Valerie M. Sargent:
Valerie M. Sargent is President of Yvette Poole & Associates. A skilled Speaker, Trainer, Consultant, EQ Executive Trainer/Coach and Real Estate Investment Team Leader, Valerie specializes in Leasing, Sales, Marketing, Customer Service and Leadership. Her Level 1&2 TalentSmart Emotional Intelligence certification has her taking companies' teamwork and communication to inspiring new levels. After over 25 years in the multifamily industry, this expert knows how to bring vitality to individuals and organizations! Find her at www.valeriemsargent.com and www.ypooleandassoc.com.
* Each registration is good for one attendee OR one on-site team. If you would like multiple attendees, group viewing events, or other needs, please contact Multifamily Insiders.
For More Information: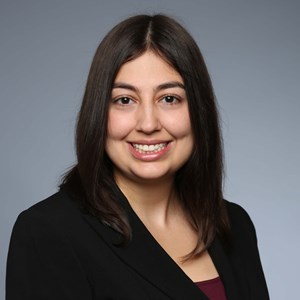 Alana White
Director of Professional Development
Chicagoland Apartment Association
(312)207-1890x4