Back to Events
Webinar Wednesday: Day 1 Disaster Stories
Wednesday, March 13, 2019
Event Details
Day 1 Disaster Stories: 7 Biggest Mistakes You Make When Welcoming a New Team Member
Short staffed? Join the club. In today's tight job market, finding quality team members for your leasing office or maintenance team is nearly an impossible task. Once you finally land that new-hire, don't blow it by botching their first day! Consider these less-than-ideal first impressions many team members face on the first day:
No one is expecting the new associate. Surprise!
The whole day is spent on filling out forms from HR.
The boss is too busy to meet, so dispatches someone who doesn't know anything to do it instead.
The new hire has no phone number, no email account, no access to property management software, no keys, and certainly no business cards.
Is it any wonder that nearly 25% of employee turnover happens within the first 45 days on the job? In this session, we'll dive into the 7 cringe-worthy mistakes managers make that cause new hires to make a fast break for the exit. More importantly, we'll identify what you should do differently to help your new team member feel valued, welcome, and eager to contribute. You'll walk away with practical, actionable solutions to improve your onboarding experience, and slow down the revolving door that is high employee turnover.
Join Kara Rice and the Webinar Wednesday Team on March 13, 2019 at 2pm Eastern Time to Avoid First Day Disasters!
REGISTER FOR THIS WEBINAR
Enter the code "18CAA" in the coupon field when registering to receive a discount of $5 off the regular price of $29.99.
Who should watch:
On Site Team Members, Regional Managers, Small Owners, Management Company Executives, Training Directors, Recruiting Directors
---
About Kara Rice:
Kara Rice, founder of Experiment Learning & Talent Development, has more than 25 years of experience in multifamily property management. With roots onsite, in 1999 she co-founded Grace Hill, the industry's leader in online education, where she oversaw eLearning content development. Additionally, she was part of a leadership team that created a work culture renowned for innovation, enthusiasm, and camaraderie. Passionate about training and engagement, she works with management companies to expand their team members' knowledge and skills and is a frequent presenter at industry conferences. Kara lives in South Florida where she and her husband are raising their three kids and dodging hurricanes.
* Each registration is good for one attendee OR one on-site team. If you would like multiple attendees, group viewing events, or other needs, please contact Multifamily Insiders.
For More Information: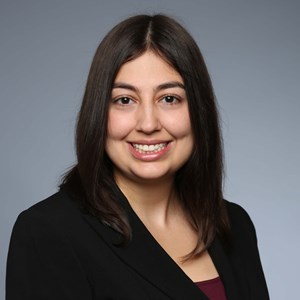 Alana White
Director of Education and Programs
Chicagoland Apartment Association
(312)224-4810