Back to Events
Webinar Wednesday: Can Two People See Things Differently and BOTH be...
Wednesday, October 21, 2020
Event Details
Can Two People See Things Differently and BOTH be right? Conflict Resolutions Skills All Teams Should Have
In this session, learn how to communicate and navigate through conflict resolution to build trust and reliability. We will challenge you to see that two people can see things differently and both be right. We will explore conversations vs. dialogue, active speaking, conflict vs. combat, triggers and how to avoid them, as well as give you tools to move through conflict. By the end of the session, you will be able to see that conflict resolution begins with you and ends with creating understanding.
Demonstrate effective communication in conflict and important conversations.
Understand conflict's origin and resolve problems to move towards common goals.
Understand personal accountability in communication and conflict.
Join Jessica Fern and the Webinar Wednesday Team on October 21, 2020 at 2pm Eastern Time to Master Conflict Resolution!
REGISTER FOR THIS WEBINAR
Enter the code "18CAA" in the coupon field when registering to receive a discount of $5 off the regular price of $29.99.
Who should watch:
On Site Team Members, Regional Managers, Small Owners, Management Company Executives, Training Directors, Marketing Directors
---
About Jessica Fern:
Jessica Fern is the Director of Training and Development for FPI Management, and national keynote leadership and development speaker for the MultiFamily Housing Industry. Jessica has 11 years of multifamily housing experience and has a passion of innovating change. Jessica has been seen on the NAA stage in 2019, was a keynote speaker for the 2019 Grace Hill Vision Conference, a speaker at the 2019 Zillow Conference, and has multiple full studio shows available on the MultiFamily Leadership Studio's platform who has given Jessica the name the "The Wolf of Leadership".
* Each registration is good for one attendee OR one on-site team. If you would like multiple attendees, group viewing events, or other needs, please contact Multifamily Insiders.
For More Information: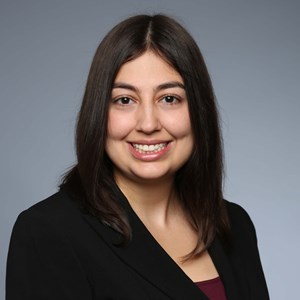 Alana White
Director of Education and Programs
Chicagoland Apartment Association
(312)224-4810