Back to Events
Webinar Wednesday: Avoid Employee Churn and Burn: How to Keep Your...
Wednesday, February 12, 2020
Event Details
Avoid Employee Churn and Burn: How to Keep Your Communities Staffed and Successful
The job market is the toughest it's been in over a decade, and the multifamily average annual employee turnover is at a record 32%, with maintenance, leasing, and manager turnover often being even higher.  Property management firms accept sky-high employee churn rates as "normal" - but does it have to be that way?  In this thought-provoking session, we'll look at the financial impact of employee turnover on multifamily communities. And, we'll make a case for changing the way we think about what churn is acceptable, and what you can do to turnover-proof your team!
In this webinar, we will: 
Calculate the massive cost of employee churn: dig in to explore how turnover hurts your bottom line with real-life financials
Discover the top factors that encourage employees to stay, as well as what drives them away
Learn the 3 immediate steps that can increase your employee retention
Join Kara Rice, Jen Piccotti, and the Webinar Wednesday Team on February 12, 2020 at 2pm Eastern Time to Turnover-Proof Your Team!
REGISTER FOR THIS WEBINAR
Enter the code "18CAA" in the coupon field when registering to receive a discount of $5 off the regular price of $29.99.
Who should watch:
On Site Team Members, Regional Managers, Small Owners, Management Company Executives, Training Directors, Recruiting Directors
---
About Kara Rice:
Kara Rice has spent more than 25 years in the multifamily industry in roles ranging from Leasing Consultant to CIO, with an emphasis on employee development. In 2019, she joined a team of innovators to launch Swift Bunny, where she serves as Chief Communications Officer. Previously, she co-founded Grace Hill where she oversaw the company's eLearning curriculum and helped create a work culture renowned for innovation, enthusiasm, and camaraderie. Kara is passionate about education, team performance, career satisfaction, and employee motivation. She is a frequent presenter at industry conferences and has taught numerous NAA designation courses including CAM and NALP. She is also a licensed FL real estate sales associate and owner of rental property. Born and raised in the Boston area, Kara now roots for the Red Sox from her home in South Florida where she and her husband are raising their three children and dodging hurricanes.
About Jen Piccotti:
Jen Piccotti loves discovering the story that data tells. As the Chief Learning Officer of Swift Bunny, she loves sharing her unique and actionable insights on the latest trends in employee engagement, customer satisfaction, organizational communication, process improvement, and reputation management. Join Jen as she serves up the latest "What" with a delicious side of "Why" and "How."
* Each registration is good for one attendee OR one on-site team. If you would like multiple attendees, group viewing events, or other needs, please contact Multifamily Insiders.
For More Information: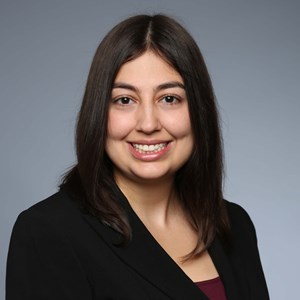 Alana White
Director of Professional Development
Chicagoland Apartment Association
(312)207-1890x4