Back to Events
Webinar Wednesday: 8 Free and Inexpensive Strategies to Enhance the...
Wednesday, July 8, 2020
Event Details
8 Free and Inexpensive Strategies to Enhance the Resident Experience
Everyone is talking about the customer experience because it's harder than ever to stand out in the sea of choices our prospects and residents have today. Focusing on creating positive customer experiences not only helps us capture more leases in an uber-competitive world, it can lead to additional revenue and a better property reputation. A pleasant experience leads to happy customers, and happy customers who will tell their friends and family!
Many organizations are spending tons of money on the customer experience, but you don't have to! Join us for this webinar and learn free and inexpensive tried-and-true ways to enhance your customer's experience.
Attendees will:
Understand the importance of the customer 'experience'
Hear real-life examples of positive customer experience approaches
Learn 8 FREE and INEXPENSIVE ways to enhance the customer experience that can be implemented TODAY
Join Mindy McCorkle and the Webinar Wednesday Team on July 8, 2020 at 2pm Eastern Time to Enhance the Customer Experience!
REGISTER FOR THIS WEBINAR
Enter the code "18CAA" in the coupon field when registering to receive a discount of $5 off the regular price of $29.99.
Who should watch:
On Site Team Members, Regional Managers, Small Owners, Management Company Executives, Training Directors, Maintenance Team Members
---
About Mindy McCorkle:
Mindy McCorkle has 30+ years of leadership experience in restaurant operations and property management. She has won too many awards for her leadership and contributions to list, and she doesn't really like talking about them anyway.
Mindy jumped from executive leadership to business ownership in 2013 when she founded Enhancement Talent Development, LLC. Talent identification and development is her gift and she gladly shares that gift through her work. She provides customized training, workshops, keynotes, curriculum development, coaching, and consulting services, focusing on identifying and aligning talent, and helping individuals reach their professional and personal goals.
She brings a unique authenticity to every presentation and shares transformational insight from her experience. She's not just a speaker and trainer; she's a game changer! And she's facilitated exceptional learning experiences for more than 20 years.
* Each registration is good for one attendee OR one on-site team. If you would like multiple attendees, group viewing events, or other needs, please contact Multifamily Insiders.
For More Information: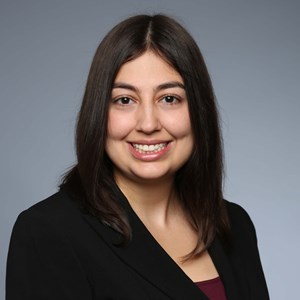 Alana White
Director of Education and Programs
Chicagoland Apartment Association
(312)224-4810