Back to Events
Webinar Wednesday: 100% Follow-up Everyone Every time
Wednesday, May 8, 2019
Event Details
Grab your entire team!  It's time for you to seriously impact your cost per lease and reduce turnover by effectively building a resident and future resident follow-up plan. Set your teams up for marketing and customer service success with Toni Blake's 100% Follow-up Everyone Every Time! Today's consumer has a nine second attention span, however, the average apartment leasing response time is 28 hours. Plus, over 50% of apartment leads are not even followed up on!
And follow-up isn't just for prospects!  In fact, it's uncommon for service technicians to follow-up on service requests, and many managers don't have a routine of following-up on resident's customer satisfaction. Follow-up is an important tool in relationship building for both residents and future residents.  It's time to have a specific, pre-planned series of follow-up tools designed as options for your leasing, management, and service teams.
Toni Blake will share 2019 consumer communication trends in social, voice, email, text, e-Cards and video.
Toni will talk about increasing your Response IQ - Immediacy & Quickness.
She will show you how to dedicate your team to maximize your marketing investment with a clear, determined, ready-to-roll series of trend-conscience follow-up tools. 
She will show you how to design, then develop, options in a 7-8 touch series, with personalization options applied in minutes.
Toni will stock the shelves of your digital pantry with powerful effective premeditated follow-up tools.
Your teams will be so excited with Toni's plan they will want to build loyal relationships using follow-up with your current and future residents to increase occupancy and reduce turnover starting IMMEDIATELY!
Join Toni Blake and the Webinar Wednesday Team on May 8, 2019 at 2pm Eastern Time to Learn How to 100% Follow-Up Everyone EVERY TIME!
REGISTER FOR THIS WEBINAR
Enter the code "18CAA" in the coupon field when registering to receive a discount of $5 off the regular price of $29.99.
Who should watch:
On Site Team Members, Regional Managers, Small Owners, Management Company Executives, Training Directors, Marketing Directors
---
About Toni Blake:
Toni Blake was honored with the MultifamilyPro Industry Legend Award in 2008 and tours with the Apartment All Stars.  She presents across the US, Canada, Europe and is the only Professional Industry Comedienne preforming on many top US comedy stages. She is a co-author of "The Complete Guide to Leasing Apartments" and featured in industry trade magazines. She's toured over 50 cities each year for 30 years inspiring thousands of industry professionals.
* Each registration is good for one attendee OR one on-site team. If you would like multiple attendees, group viewing events, or other needs, please contact Multifamily Insiders.
For More Information: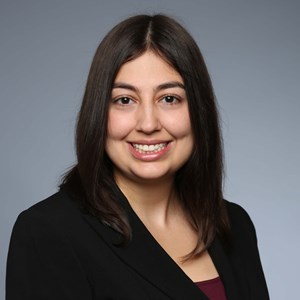 Alana White
Director of Professional Development
Chicagoland Apartment Association
(312)207-1890x4