Back to Events
Event Details
Lunchtime Learning: Trends in Apartment Searches & Tours: How Renters Search & The NEW Apartment Tour (2-Day Workshop)
Dates: April 13 & 14th
Times: 12:00 - 12:45 pm Each Day
Simulive event - Post-event recording will be provided.
FREE for CAA Management Company Members/ $59 Non-Member Rate
Join us for two days of lunchtime education that explores what your customers experience before even setting foot on your property!
Day 1: How Renters Search
You've probably heard the phrase "seek and you shall find". Well, that's true when it comes to the apartment search. The question is, when customers seek, do they find YOU? This presentation will look at the apartment search from the renter's perspective. We'll show you the different ways customers search and exactly what they see when the results are returned. You'll learn about active and passive search and you'll walk away with a clear idea of what you can do to make sure your communities are found.
Day 2: The NEW Apartment Tour
Did you know that nearly 40% of renters in a recent study said they narrowed their search to only one or two apartment communities before going out for a tour? That number is likely to grow now that we've all grown accustomed to doing more online. This session will help you understand how your customer begins their tour before they ever set foot on your property. What do you need to do online to provide a good virtual tour? How can you engage customers in conversations before they make their first phone call?
Presented by: Esther Bonardi, VP Marketing of Yardi


Speaker Bio:
Esther Bonardi has over 30 years of experience in investment real estate marketing. Having worked in multifamily management and marketing for over 20 years, Esther joined Yardi Systems in 2011 to head up sales and marketing of the Yardi Marketing Suite, the firm's residential front office product line. In 2016, she stepped into the lead role in Yardi's marketing department, managing marketing strategy and initiatives for the company's full product line, including residential, affordable housing, senior living, commercial, investment management, energy, and more. Today, she continues to oversee Yardi's corporate marketing in addition to serving as head of the RENTCafé Reach marketing services business unit.
For More Information: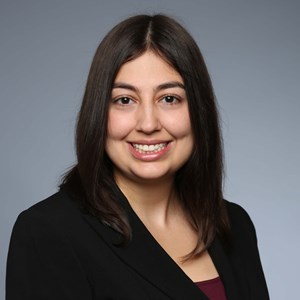 Alana White
Programs & Professional Development Manager
Chicagoland Apartment Association
(312)207-1890x4