Back to Events
Webinar Wednesday: Sales Psychology Hacker Class
Wednesday, December 5, 2018
Event Details
Hack into sales psychology and sell better! The sales process is not about you, it is about learning all that you can about your perspective client. It means getting and feeling connected to the product you are selling and believing in how it can help a person in their life. Sometimes it even means referring prospects to another product/community because it is truly the right decision for them, and you want to be seen as a trusted and informed sales person, with the big picture in mind.  Ultimately, adopting that sales psychology will lead to a more authentic sales process with your prospects, leading to stronger sales and more satisfied residents!
Join Lori Webb, Brett Murphy and the Webinar Wednesday Team on December 5, 2018 at 2pm Eastern Time to Hack Into Sales Psychology and Sell BETTER!
REGISTER FOR THIS WEBINAR
Enter the code "18CAA" in the coupon field when registering to receive a discount of $5 off the regular price of $29.99.
Who should watch:
On Site Team Members, Regional Managers, Small Owners, Management Company Executives, Training Directors, Marketing Directors
About Lori Webb:
Lori is directly responsible for the branding and advertisement/marketing programs, at Wood Partners, for over 25 new developments and an additional 25 lease up communities.  Lori's focus is on positioning each asset in their respective markets and garnering maximum rent potential. Lori brings over 10 years of property management and marketing experience to her role at Wood Partners.  Prior to joining she worked for LMC, Associated Estates and Riverstone Residential.  She is a regular speaker at multiple conferences and is exceptionally passionate in trends that will innovate and pioneer our Industry forward.  She holds a Bachelor's Degree in English and Marketing from the University of Massachusetts, Boston, is a member of the National Association of Professional Women and enjoys flipping houses, on the side, with her husband.
About Brett Murphy:
Brett has been in property management for six years and has grown to appreciate the industry and the daily opportunities it offers to enhance people's lives. Brett's definitive goal has always been to leave a lasting effect on the industry. As of July 2016, Brett has successfully leased up three Wood Partners assets, and subsequently, sales and customer service have always been his areas of focus.
For More Information: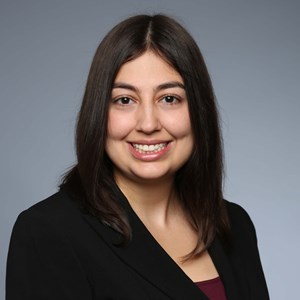 Alana White
Director of Professional Development
Chicagoland Apartment Association
(312)207-1890x4