Back to Events
IHDA & CAA Present: Applying for Rental Assistance (FREE Webinar)
CAA and IHDA walk through the application process for rental assistance
Monday, May 3, 2021
Event Details
Are your tenants behind on rent due to COVID-19?
On March 10, Congress passed the $1.9 trillion American Rescue Plan, which included $25 billion for rental assistance nationwide. Illinois will receive $843 million of that assistance, and the Illinois Housing Development Authority (IHDA) will distribute $500 million.
Unlike the last round of renal assistance through the CARES Act (Summer 2020), landlords and property managers will be tasked with initiating the application on behalf of tenants in arrears. All Illinois landlords are able to apply for the IHDA program.
Join representatives from CAA and IHDA on April 12th to walk through the process of applying for these funds. Members will learn valuable information on the goals of the program, the criteria needed to apply, documentation required on the backend, and the stipulations once funds are accepted.
**This event does NOT provide CEs towards NAA designations.
For More Information: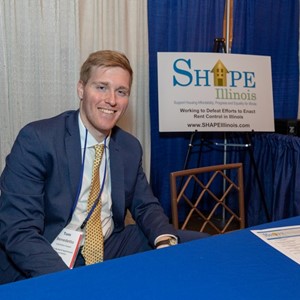 Tom Benedetto