Back to Events
Event Details
Virtual Leasing: Using Technology to Boost Sales
This webinar is being offered as part of Grace Hill's free COVID-19 Webinar Series: Better Together Under Pressure.
Speakers:
Christi Dobbins, Grace Hill Director, Validate Success

Matt Weirich, Co-Founder & CEO Realync

Join Christi and Matt for the third of a four-part webinar series covering virtual leasing. When it comes to Virtual Leasing, there are many approaches and technology options to consider. In this session, we'll explore how these various technologies can be used for gathering prospect information, scheduling, touring and follow-up.
---
About Christi Dobbins:
Christi began her career in multifamily in 2001 doing marketing and training for The Sterling Group, which is where she first began her journey as a customer of Grace Hill. She joined Grace Hill in 2012 as an Account Manager and since that time has delighted in working with the family of clients at Grace Hill to establish and grow their online training programs. In her time with Grace Hill, Christi has directed the account management team and sales operations. Today, she is the Director of Validate Success, managing to operations and growth of Grace Hill's mystery shop solution. She is excited to bring more education and resources around Virtual Leasing to our clients in support of the quickly changing circumstances we find ourselves in today.
About Matt Weirich:
Matt was fortunate enough to flip his first house the Summer before Senior year in high school and ever since real estate and entrepreneurship have been his passions. Matt gets to live out both of those passions every day by helping real estate professionals from around the world market, advertise, lease, and sell their properties and spaces in new, innovative ways using video.
For More Information: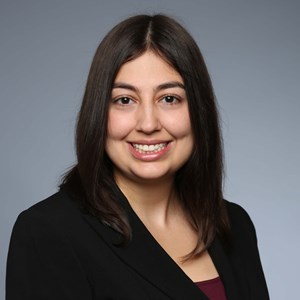 Alana White
Programs & Professional Development Manager
Chicagoland Apartment Association
(312)207-1890x4