Back to Events
Free Webinar - Resident Events & Virtual Marketing
Thursday, April 16, 2020
Event Details
Resident Events & Virtual Marketing
This webinar is being offered as part of Grace Hill's free COVID-19 Webinar Series: Better Together Under Pressure.
Speakers:
Valerie Bailey, Grace Hill Go-To-Market Strategist

Stephanie Anderson, NAA Industry Operations Manager

Mike Whaling, 30 Lines President

Kiley Sharp, Apartment Life Divisional President - West Division

Jeremy Lawson, Fogelman Properties Reputation Manager
Resident Events and Outreach Marketing require creativity like never before during COVID-19, and the importance of relationships is at an all-time-high. Join our panel as they discuss ways to take your resident events and outreach marketing programs virtual to ensure the relationships those programs foster are strengthened, rather than weakened, by this virus.
---
About Stephanie Anderson:
Stephanie Anderson is the Manager, Industry Operations for the National Apartment Association. With 15 years of property management experience, Anderson brings a wealth of knowledge specializing in revenue management, creative marketing and employee development. She was NAAEI's 2015 Designate of the Year and CAM of the Year in 2013. She is a powerhouse speaker that shares her industry knowledge, motivates professionals to greater success and disrupts status quo with out of the box ideas and trends. She is a graduate of Virginia Commonwealth University where she majored in English Literature and Women's Studies. She holds a Virginia Real Estate License and is certified as a National Instructor for NAAEI.
About Mike Wahling:
Mike Whaling is the founder and President of 30 Lines, a team dedicated to helping companies deliver exceptional customer experiences through smarter marketing strategies and thoughtful applications of technology. Mike launched 30 Lines in 2008 when he recognized businesses were missing opportunities to better serve their tech-conscious consumers. Today, 30 Lines advises hundreds of multifamily communities nationwide. Whaling has been recognized as a social media innovator and regularly speaks at a variety of industry events, including NAA, NMHC, AIM, and many others.
About Kiley Sharp:
Kiley has worked in the multifamily industry for more than 15 years and has been with Apartment Life almost since its beginning. Kiley has had direct responsibility for branding Apartment Life as the leader in resident retention and integrating it into the multifamily space. She has spoken on panels with NAA, NMHC, Crittenden, and Multifamily Brainstorm on the impact of the sense of community in apartments. Kiley is especially passionate about partnering with owners and operators to find solutions to reduce turnover and maximize ROI. Kiley is married to Jason and has a beautifully blended family of six children. She is an avid runner and has completed two marathons. Kiley holds a B.S. from Texas A&M University.
About Jeremy Lawson:
Jeremy Lawson, Reputation Manager for Fogelman Properties, assists their 80+ communities and the organization itself manage and enhance their digital presence. With nearly 20 years of industry experience, his involvement includes speaking and authoring articles on reputation management, digital and social media marketing, next gen leadership, and instructing NAA designation courses. Jeremy serves as the NAA Marketing and Communications Committee Chair, Apartment Careers Committee Chair, as well as serving on the NAAEI Board of Directors. He is a NAA Leadership Lyceum graduate and a NAA Leasing Professional of the Year Excellence Award recipient.
For More Information: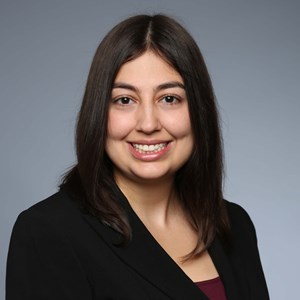 Alana White
Director of Education and Programs
Chicagoland Apartment Association
(312)224-4810