Back to Events
Webinar Wednesday: 5 Sensory Impacts: The "Secret Sauce" to Team Success
Wednesday, January 19, 2022
Event Details
One of the deepest needs in our humanity is a community connection. Human connection is one of the most rewarding elements in life, and has the power to deepen the moment, strengthen the bonds between people, inspire change, and build trust. Our sensory system interprets and creates the perception of the world around us. Human connection is a choice, an intentional plan, a practiced skill, and the "secret sauce" to total team success. So while the pandemic protocol separated us, and our current socio-economic climate highlights the divisions between us, there has never been a more critical time for us to build authentic relationships. Each sensory choice we make guides and directs the quality of our interactions. Toni will show you how to create conditions for human connection throughout the resident experience by intentionally practicing five human sensory impacts: voice, hearing, messaging, energy and tone.
Join Toni Blake and the Webinar Wednesday Team on January 19, 2022 at 2pm Eastern Time to Master your Sensory Impacts and Build Authentic Relationships!
REGISTER FOR THIS WEBINAR
Enter the code "18CAA" in the coupon field when registering to receive a discount of $5 off the regular price of $29.99.
---
About Toni Blake:
Toni Blake was honored with the MultifamilyPro Industry Legend Award in 2008 and tours with the Apartment All Stars. She presents across the US, Canada, Europe and is the only Professional Industry Comedienne preforming on many top US comedy stages. She is a co-author of "The Complete Guide to Leasing Apartments" and featured in industry trade magazines. She's toured over 50 cities each year for 30 years inspiring thousands of industry professionals.
* Each registration is good for one attendee OR one on-site team. If you would like multiple attendees, group viewing events, or other needs, please contact Multifamily Insiders.
**Approved for 1 CEC towards NAA designations. To be awarded credit, please make sure to indicate this class was held in partnership with your local affiliate by having a CAA staff member sign off on your CEC reporting form.
For More Information: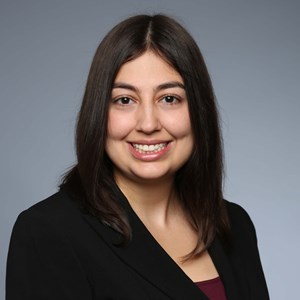 Alana White
Director of Education and Programs
Chicagoland Apartment Association
(312)224-4810